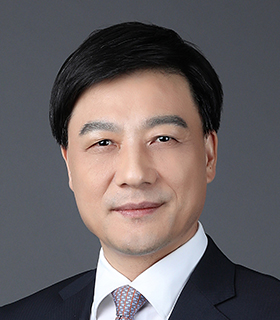 LIANG Tingbo
Chairman,The First Affiliated Hospital, Zhejiang University School of Medicine
Director, Zhejiang Key Lab of Pancreatic Diseases
Department:General Surgery, Hepatobiliary and Pancreatic Surgery
Languages:English, Chinese
Biography
Prof. LIANG Tingbo, M.D., Ph.D., is the chairman of the First Affiliated Hospital, Zhejiang University School of Medicine, and the director of Zhejiang Key Lab of Pancreatic Diseases. He also holds the Yangtze River Scholar, NSFC Distinguished Young Scholar, Highest-level Expert of Zhejiang Province,and Zhejiang University "Qiushi" Professor. Prof. LIANG is a recognized leader in the fields of hepatobiliary and pancreatic surgery, as well as organ transplantation. He has also received recognition as a highly effective hospital administrator and scientific educator. He has authored or co-authored more than 400 peer reviewed scientific papers, and has obtained funding from both national and provincial key grants.
Interests
Organ transplant
Hepatobiliary pancreatic surgery
Hepatobiliary pancreatic tumor
Activities and Honors
Yangtze River Scholar entitled by Ministry of Education of China
Distinguished Young Scholar of National Science Fund, P.R.C.
Professional Memberships
FACS,Fellow of the American College of Surgeons