Nov. 1st of 2020, the 73th birthday of FAHZU, has witnessed the opening of FAHZU Headquarters Phase Ⅰ (Yuhang Campus), which was officially declared by HUANG Jianfa, Member of Standing Committee and Director of Organization Department of Zhejiang Provincial Party Committee. Now all FAHZUers are standing at a new starting point to pursue excellence in patient care, research and medical education.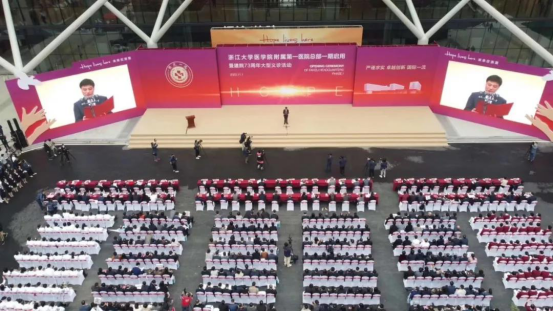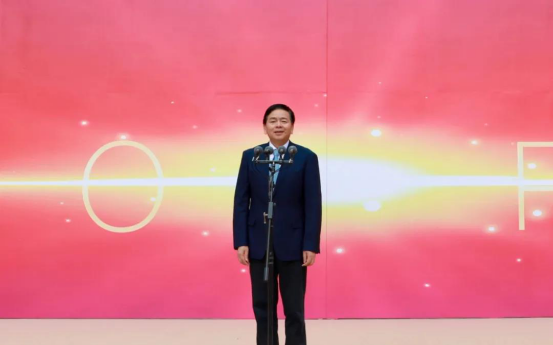 FAHZU Headquarters Phase Ⅰ is located in Hangzhou Future Science and Technology City (Haichuang Park), the core area of Hangzhou West Science and Technology Corridor, the future highland of global talents gathering and area for high-tech enterprises including Alibaba.
The new campus will serve as a significant platform of the National Medical Center and National-level Regional Medical Center. Phase Ⅰ covers a site area of 33.3 acres and a floor area of 3.2 million sq. ft with 1,200 beds.
The clinic design of the new campus is patient-oriented and replete with humanity, which endeavors to improve patient flow by adopting new clinic layout design with organ groups and more convenience for MDT to optimize patient experience.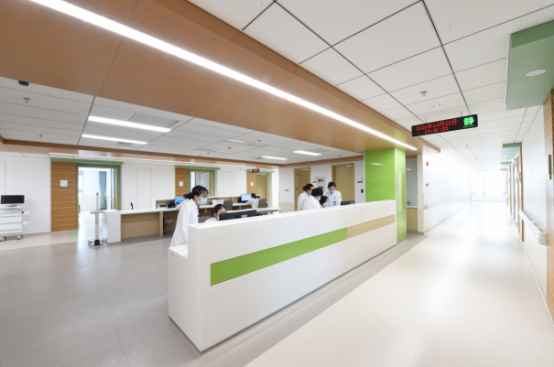 To celebrate the birthday of FAHZU and opening of the new campus, 374 renowned doctors started from Nov.1st on the new campus to offer free medical consultation for 6 days with 16,500 registration numbers. Day 1 had already seen more than 3,200 free medical consultations. At the same time the inpatient wards started to admit patients from the first day of November.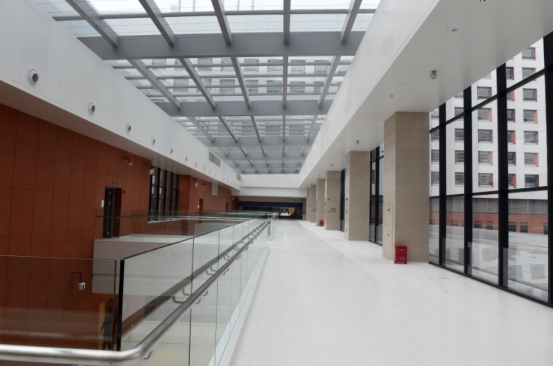 With the target of an internationalized and smart hospital, FAHZU Headquarters Phase Ⅰ is committed to be an international medical center integrating exceptional patient care, pioneering research and international education.