On November 13th, 2022, XIE Liping, director of Department of Urology, the First Affiliated Hospital, Zhejiang University School of Medicine (FAHZU), was officially inaugurated as president of Société Internationale d'Urologie (SIU). Prof. XIE is the first Chinese to become president of SIU in its more than 100 years' history.
The inauguration ceremony was held both onsite and online, connecting Hangzhou of Zhejiang Province and Montreal, Canada, where the central office of SIU is located. In his inauguration speech, Prof. XIE committed to actively performing the duties of the president, hoping that urologists from all over the world would join together to learn from each other, promote the further development of SIU, establish an international urologists' community with a shared future.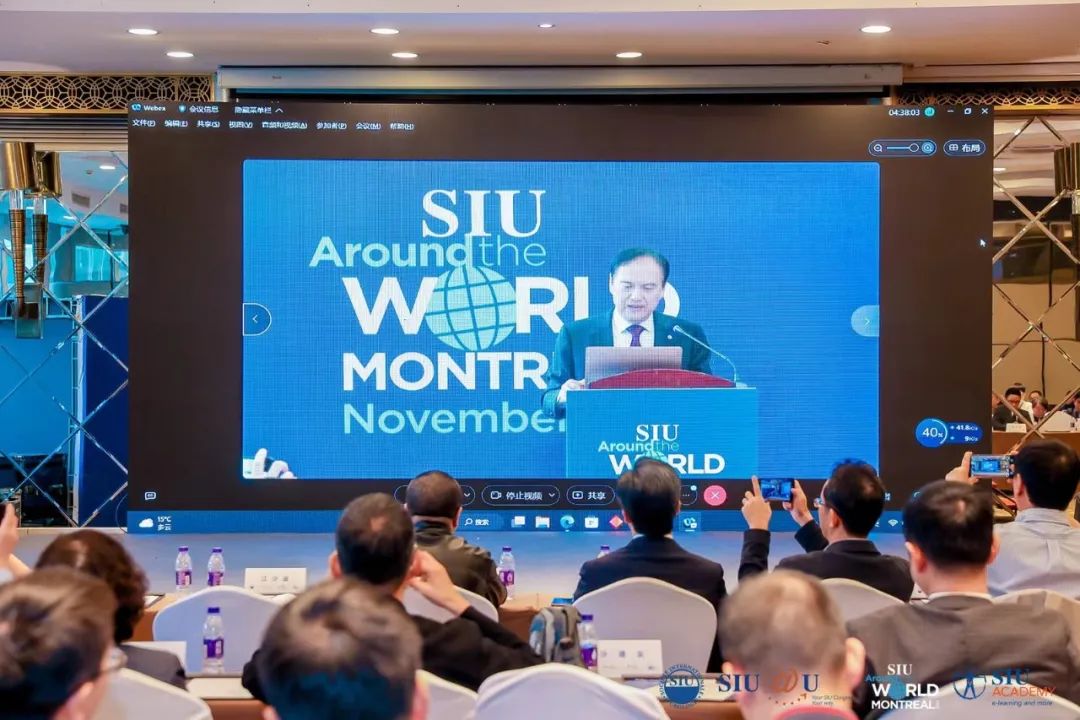 Prof. Xie said that his appointment as the president of SIU is not only an individual effort, but also reflection of the history of China's urology history from a follower to a leader, which brings intelligence and innovation from China's medical field to the world stage.
In 1991, XIE Liping, a young doctor from FAHZU, was qualified to study for a doctorate in medicine at University of Kiel in Germany. XIE got his medical doctoral degree three years later, and as well got the qualification to practice medicine in Germany. While he decided to return to China.
"At that time, there was a huge gap in medical technology between China and developed countries. I hope to return to China to build a urology center to conduct exchanges at the same level with foreign experts, where Chinese patients can receive world-class treatment and service without going abroad. " XIE said.
In 2007, Prof. XIE became director of Department of Urology at FAHZU. As the academic leader of urology, Prof. XIE has made great achievements in clinical innovation.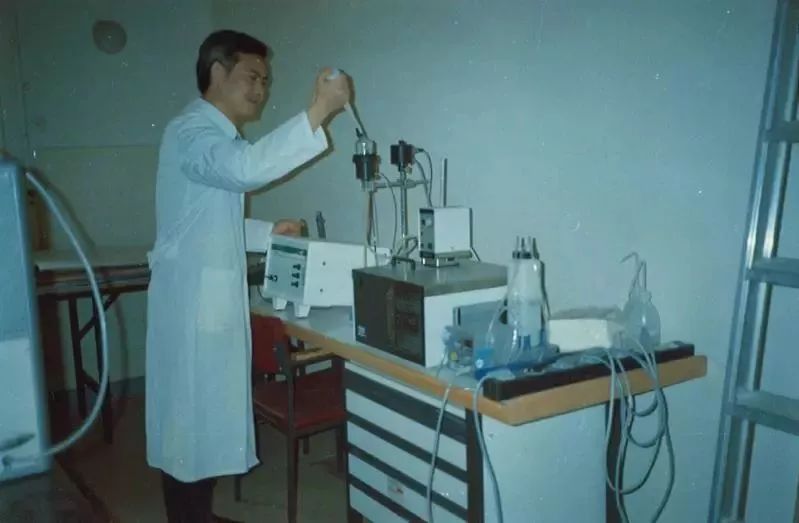 Liping XIE in a lab when studying in Germany
Since 2011, Prof. XIE has innovatively developed a series of new procedures to treat BPH, including transurethral vapor enucleation and resection of the prostate (TVERP), transurethral vapor enucleation of the prostate (TVEP), and ultrasound navigated TVERP/TVEP, which have significantly improved the curative effect and surgical safety of prostatic hyperplasia. Meanwhile, he has been invited to many countries to demonstrate TVERP, including Germany, etc. SIU has generalized TVERP as educational resource by online "SIU Academy".
The related articles were published in Journal of Endourology. At the European Association of Urology Annual Congress 2015, it was highly recommended by global peers as "a significant contribution to urology in the world".
In Prof. XIE's world of innovation, the sky's the limit. In 2019, he further developed a new multifunctional enucleation knife and a series of innovative technologies that integrate enucleation, electrocoagulation, vaporization and resection functions, so as to promote the enucleation of prostatic hyperplasia to be more more scientific, accurate and easier to learn.
At the same time, a large number of urologists all over the world have been trained to master this series of innovative technologies, contributing positively to all the patients.
On becoming president of SIU, Prof. XIE believes that it reflects the role of China's urology in the world stage, from following to leading. SIU aims to promote the spread of technology and standards worldwide. As for the future, what Prof. XIE anticipates most is that more physicians from China will go global, bringing more cutting-edge technologies to benefit patients all over the world and making great efforts to build a urological community of shared future.